Description
Newell RGB-W Rangha Nano Sunset is a small LED lamp that can produce light with a maximum intensity of 800 LUX. You can successfully use it in macro photography, product photography or street photography, as well as during the implementation of vlogs and live broadcasts. Thanks to its unusual design, the Rangha Nano Sunset allows you to obtain a unique sunset effect. Circles of light with colored borders will become a decoration of your photos, videos or vlogs. 360 RGB colors, adjustable light color temperature from 2500 K – 9000 K, and 20 special effects are tools that will open up completely new areas of creativity for you. The 3 mounting points will allow you to connect additional devices and accessories, and the cold shoe will allow you to easily install the lamp on rail mounts.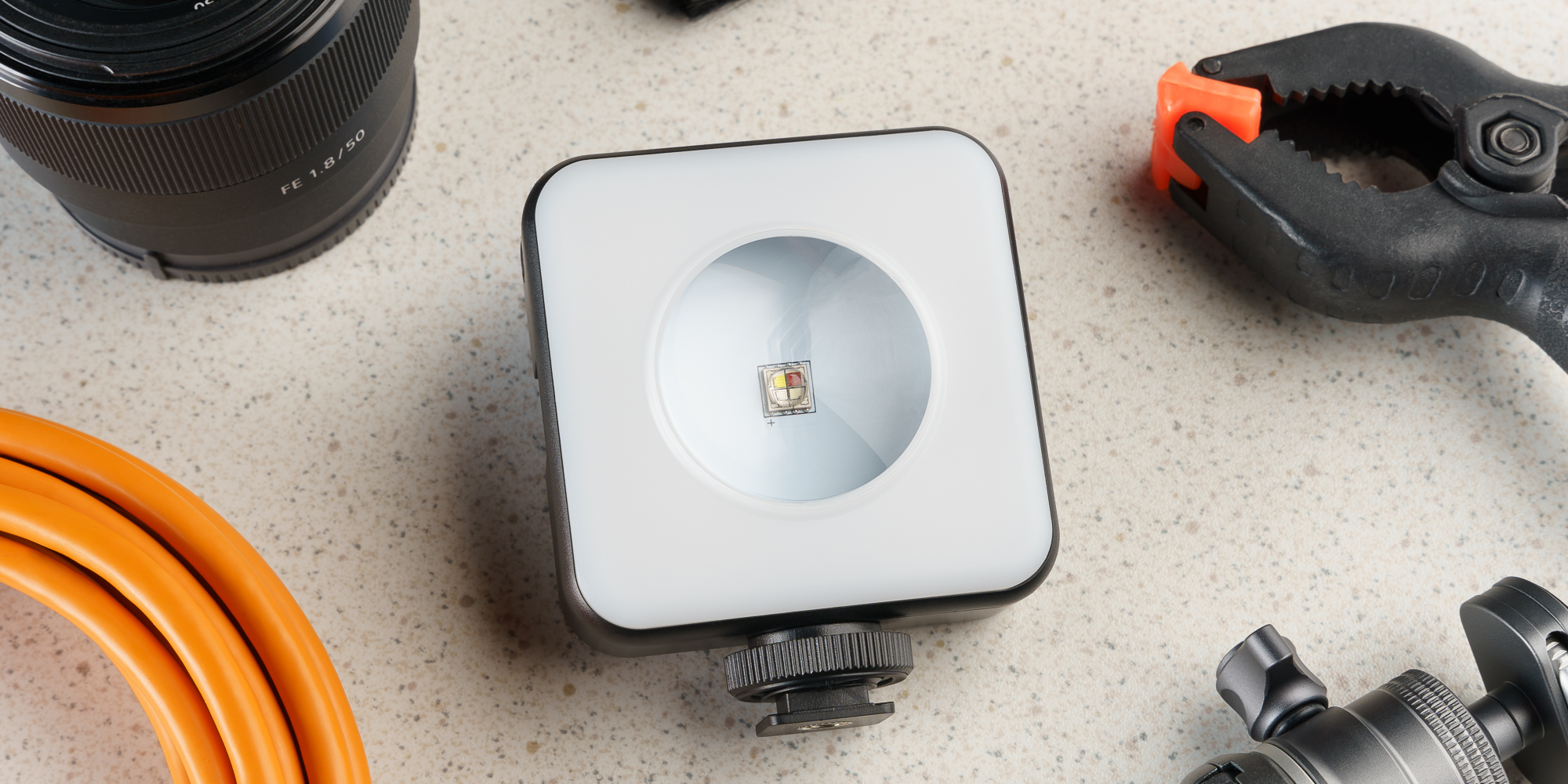 Main product features
Compact LED light for photographers, video makers, streamers and vloggers
Wide range of light color temperature adjustment – from 2500 K to 9000 K
Up to 15 hours of operation on a single charge
Will work great for portraits and product photography
Will work great for portraits and product photography
Creates unique backgrounds to add variety to your shots
ideal as effect light used to emphasize the mood in a bedroom, living room or child's room
it allows to obtain a unique sunset effect
Allows you to create a colored circle with a border that can act as a background in photography or film
A backlit screen for convenient control of settings
20 predefined special effects
Provides 800 LUX of light (from a distance of 0.3 m)
Provides 800 LUX of light (from a distance of 0.3 m)
Convenient light intensity adjustment (0 – 100%)
Convenient operation with ergonomic switches
Colour indicator located on the back of the housing
360 RGB colors with adjustable intensity
Equipped with 3 mounting rails to allow installation of accessories with "cold shoe"
The included mounting bracket allows you to install the lamp on a smartphone or laptop
Magnetic housing that allows you to attach the lamp to metal surfaces
Equipped with a cold shoe that you can easily install on rail mounts known from cameras, rigs or cages
Included mini tripod with ball head
Convenient charging via USB-C port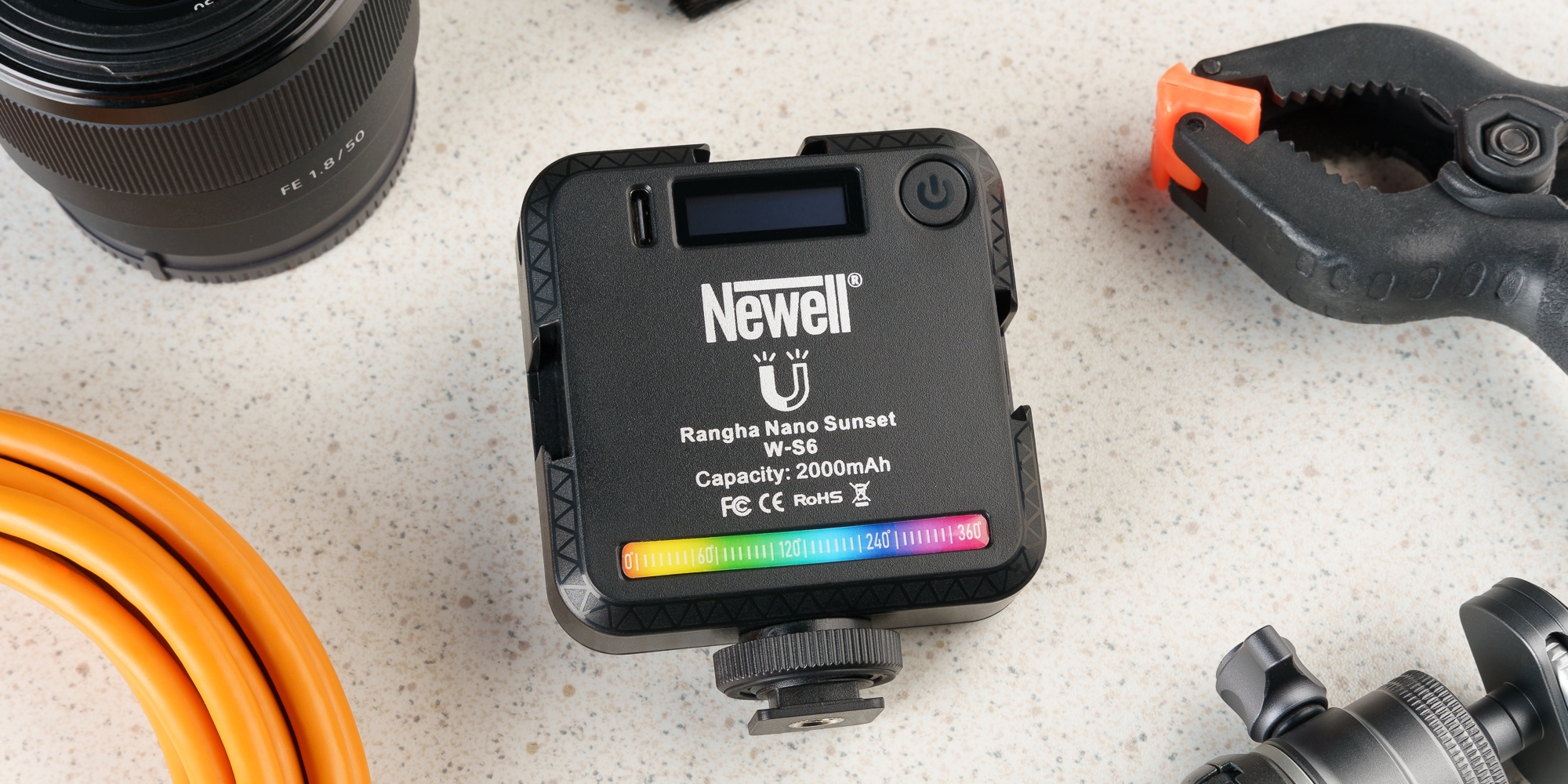 Cold and warm light
Nano Sunset, like other lamps in the Rangha family, allows you to conveniently adjust the color temperature of the light. This model offers the widest range of settings of this parameter so far. The warmest light you can get, offers a color temperature of 2500 K, and the coldest as much as 9000 K! This allows you to perfectly adapt the device to the existing weather conditions and quickly find the desired shade. The ergonomic switch also allows you to conveniently adjust the light brightness to your current needs.
Sunset effect
The name of this unique lamp did not come from nowhere. In addition to the traditional mode, which allows you to diffuse soft light of the selected color temperature, Rangha Nano Sunset has an unusual superpower referred to as "sunset effect". You get it thanks to the RGB LED located in the central part of the housing, under a special lens. Amazing circles of light with colorful borders will become the highlight of your photos, videos or vlogs. Viewers and observers will wonder how you managed to achieve this unique effect!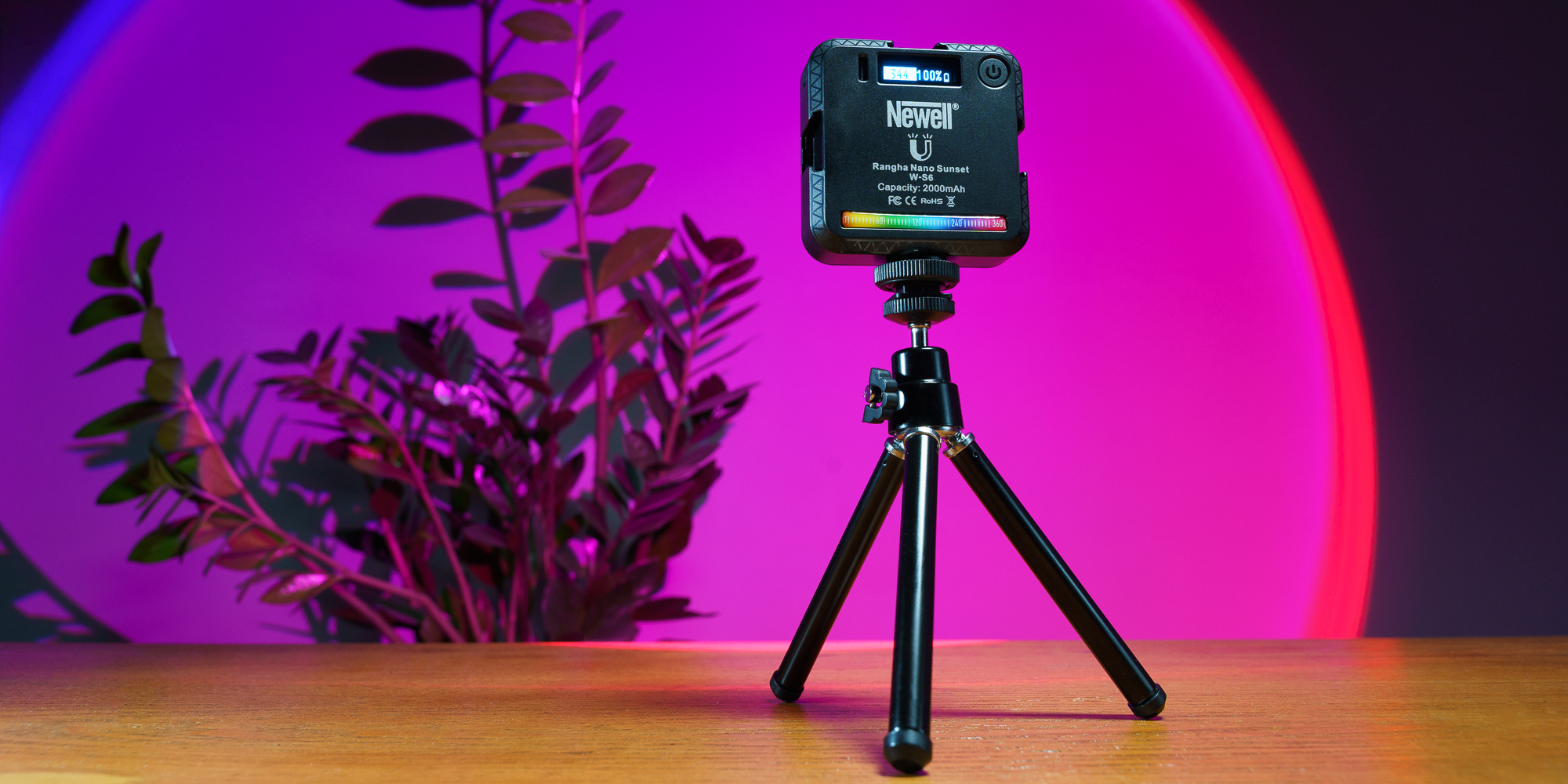 Fun-with-color-light
The RGB LED will give you access to 360 colors of light to add a unique touch to your frames and shots. Ergonomic switches allow you to quickly find the right colors and set their intensity. When working on photos and videos, you no longer have to reach for filter apps. The Newell RGB-W Rangha Nano Sunset will allow you to achieve exceptional effects right from the moment you press the shutter button!
Dozens of applications
Newell RGB-W Rangha Nano Sunset is an LED light that should be in every photographer or video maker's bag. The small device will help many times to illuminate the frames, add colorful effects, diversify portraits or highlight key emotions. The flash will also work great wherever you are filming or photographing on a macro scale. Product photography, LEGO bricks, dioramas, models, insects, plants – with Rangha Nano Sunset you will unleash a whole new layer of creativity!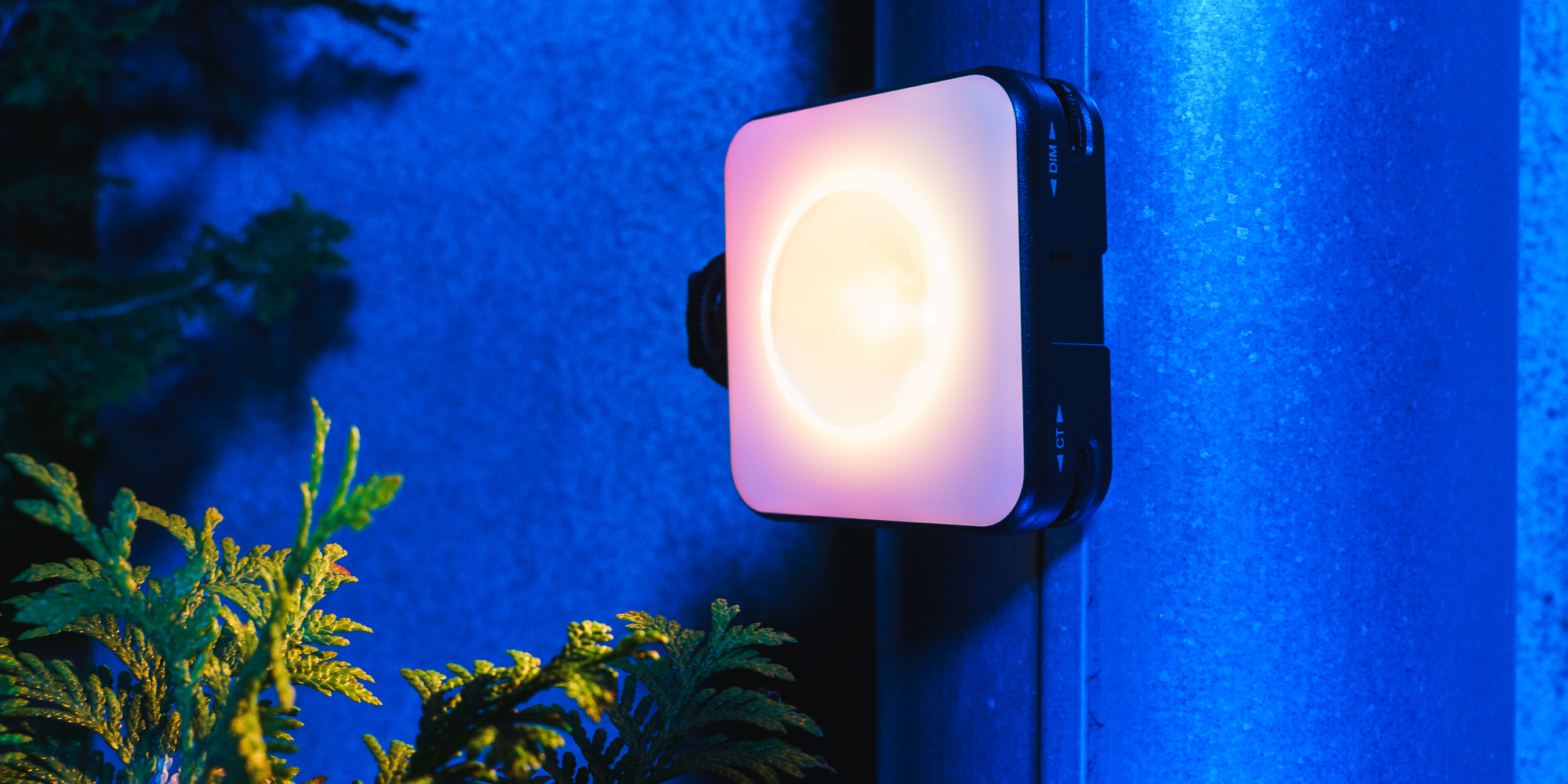 Not just for photographers and filmmakers
Special projectors that allow you to decorate your bedroom, living room or child's room with light are becoming increasingly popular among interior decorators. You can achieve the same with the Newell RGB-W Rangha Nano Sunset lamp! The unique sunset effect will allow you to highlight selected objects in your home, or turn any wall into a magical background highlighting the atmosphere of the interior.
Convenient-service
Convenient and fast lamp operation is provided by 2 round switches and 1 button. Just one glance at the device to check the current settings on the backlit screen. The manufacturer also took care of a small download in the form of a color indicator. It allows you to see what numerical values correspond to different colors.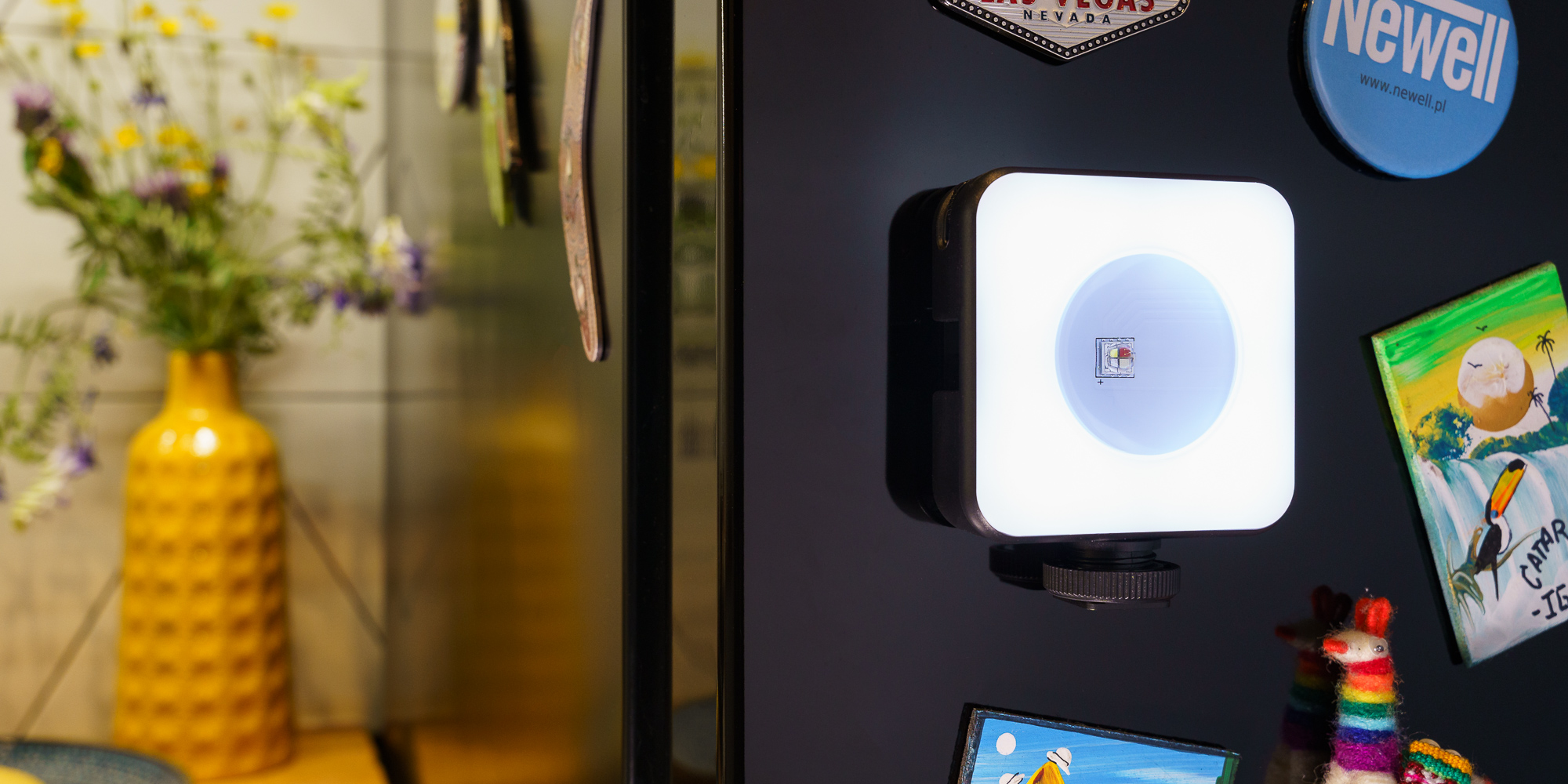 Even more possibilities
The ergonomic design of the Rangha Nano Sunset model allows you to work comfortably, whether you're taking photos or filming. You can stably install the cold shoe in the rail mount, which you will find on almost every camera. The manufacturer also took care of 3 special mounting points. Thanks to them, to the lamp connected to the camera or tripod you can conveniently connect a microphone, sound recorder, screen or other useful accessories.
Hollywood special effects
Newell RGB-W Rangha Nano Sunset offers up to 20 preset special modes that will add unique lighting effects to your movies, based on different sequences of colors or flashes. You can simulate a thunderstorm, fireworks, a broken light bulb, a flash light, a party strobe, a police car or an ambulance. Don't let the small size of this lamp fool you. The Newell RGB-W Rangha Nano will show you on a micro scale how the magic of cinema works!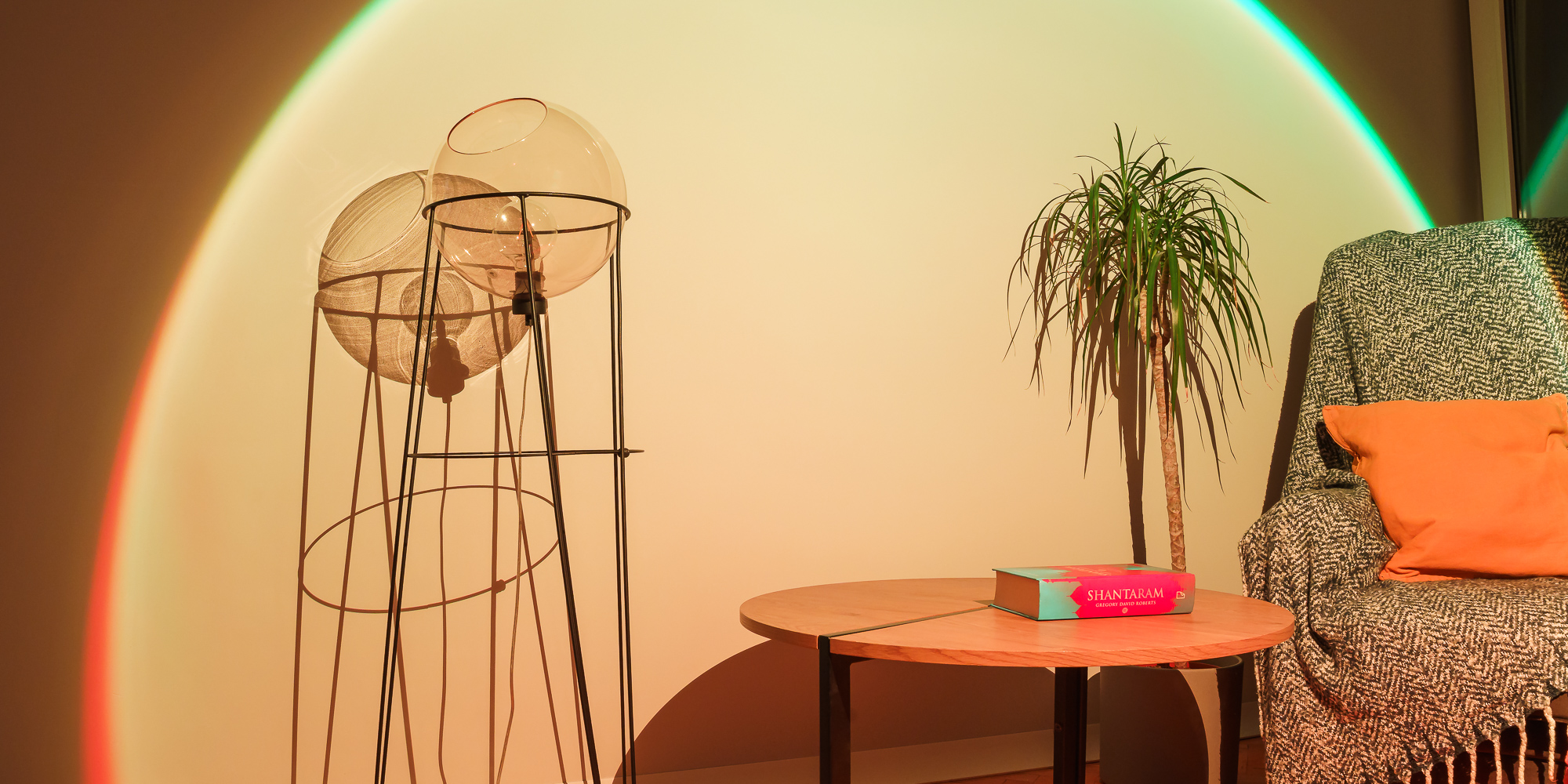 Long-work-time
If you are not fond of devices powered by traditional batteries, the Rangha Nano Sunset will appeal to you. You can charge the built-in 2000 mAh battery from the USB-C port. If you want to use the lamp outdoors, there is nothing stopping you from connecting it to a power bank. The Rangha Nano Sunset provides up to 15 hours of continuous use. Full charging time is just 2.5 h.
Additional accessories included
In the set with the lamp Newell RGB-W Rangha Nano Sunset you will find a small tripod with a ball head, which will allow you to work comfortably with the device, without having to buy additional accessories. The manufacturer has also thought about the video creators, vloggers, tiktokers and people engaged in conducting webinars and online broadcasting. A special mounting bracket will allow you to install the lamp directly on your laptop or smartphone, exactly in the place where the camera lens is located. This will provide ideal lighting conditions and improve the quality of your home productions!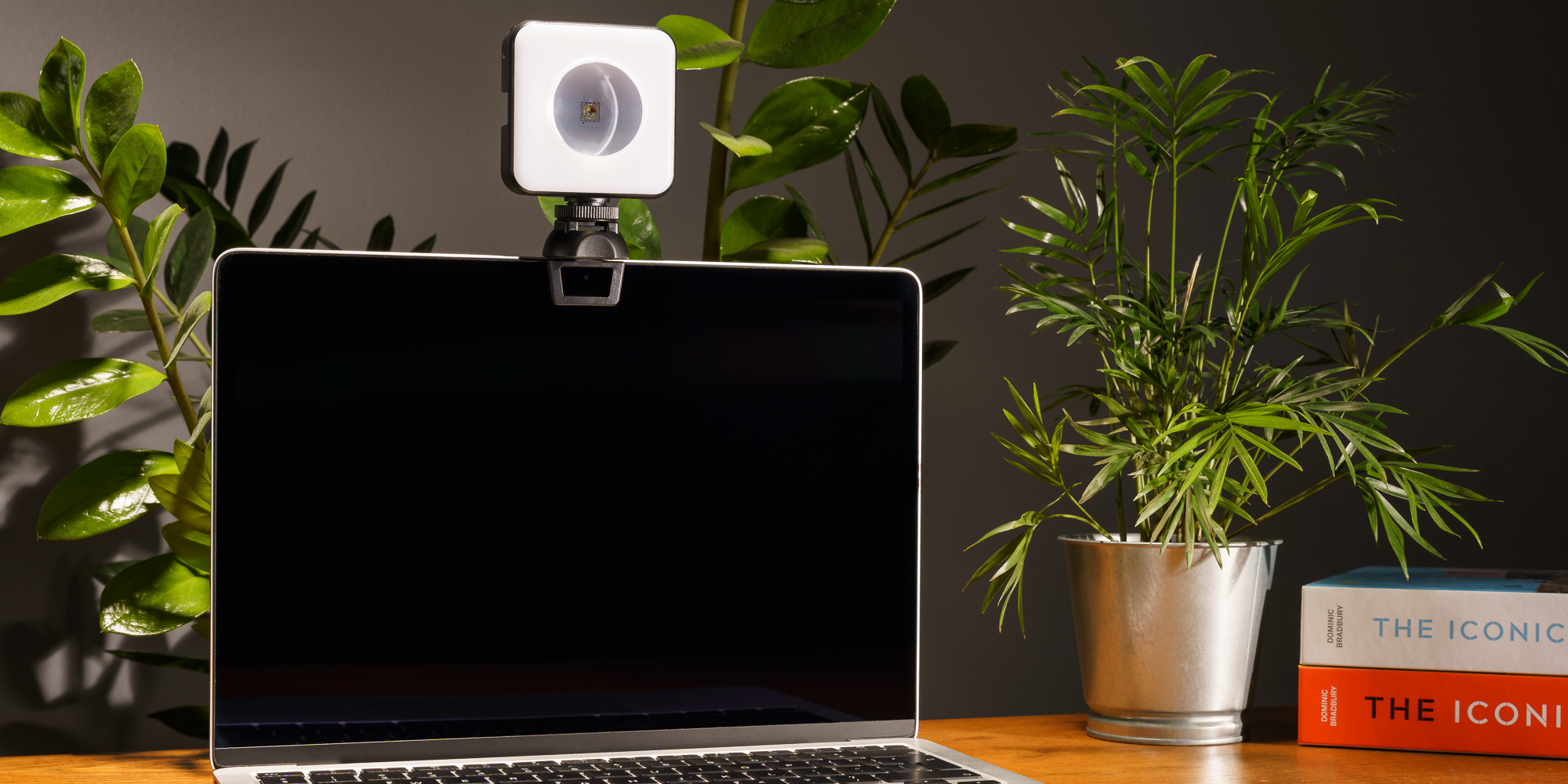 Specification
Model: Newell RGB-W Rangha Nano Sunset
LEDs: 45 pieces (24 x white light, 20 x warm light, 1 x RGB)
Voltage: 3.7V
Max power: 6 W
CRI: 95+
Luminous angle: 60º
Colour temperature range: 2500 – 9000 K
RGB colors: 360
Dimming range: 0 – 100%
Max light intensity: 800 LUX / 0.3 m
Battery capacity: 2000 mAh
Working time on one charge:

high brightness level: about 2 h
low brightness level: up to 15 h

Charging time: 2.5 h
Charging port: USB-C
Dimensions: 8.5 x 7 x 3.2 cm
Weight: 110 g
Kit Content
Newell RGB-W Rangha Nano Sunset LED lamp
USB-A / USB-C cable
Stands with ball head
Mounting bracket