Description
Newell HL1000COB USB-C headlamp is a reliable light source in a functional package. The COB LEDs provide an impressive 1000 lm of light output. Offering 37 meters of range, it will work well for hiking after dark, as well as for nighttime adventures in camping, camping or on the water. The device offers 3 levels of light intensity adjustment and can run for up to 20 hours on a single charge (replaceable 18650 battery included). Thanks to the headband equipped with a non-slip strap and 180º angle adjustment, you will perfectly fit it to your needs. Robust metal construction, resistance to falls from a height of 2 meters and IP54 rating guarantee reliability in harsh conditions. Fast charging will provide a USB-C port.
Main Product Features
functional headlamp equipped with COB LEDs
lightweight (127 g) and durable (metal housing)
invaluable support during hiking after dark
3-level light intensity adjustment
up to 20 hours of operation on a single charge (in low light intensity mode)
37m light beam range
protection class – IP54 (protection against dust and water splashes)
step angle adjustment of 180º (21 positions)
3 adjustment points for head mount
headband finished with special anti-slip tape
convenient 1-button operation with unique "double click"
powered by a replaceable 18650 battery with a capacity of 2600 mAh
equipped with an LED light to indicate the battery charge level
convenient charging via USB-C port (cable included)
USB-C port protected by rubber cap
included adhesive helmet mount (3M tape)
ideal choice for people who travel frequently, camp overnight, sail or fish
perfect for use in the home, garage, workshop or on a recreational plot
can act as a front light for cyclists
Powerful light source
The Newell HL1000COB USB-C headlamp is equipped with powerful COB LEDs that provide a light output of 1000 lm. The maximum range of the beam is 37 meters. The headlamp will allow you to get a strong light, which is perfect for camping, camping, night walks, as well as during trips to the tent, fishing or sailing. You will also successfully use it in your home, garage, workshop and recreational plot. This flashlight will also be an excellent choice for biking.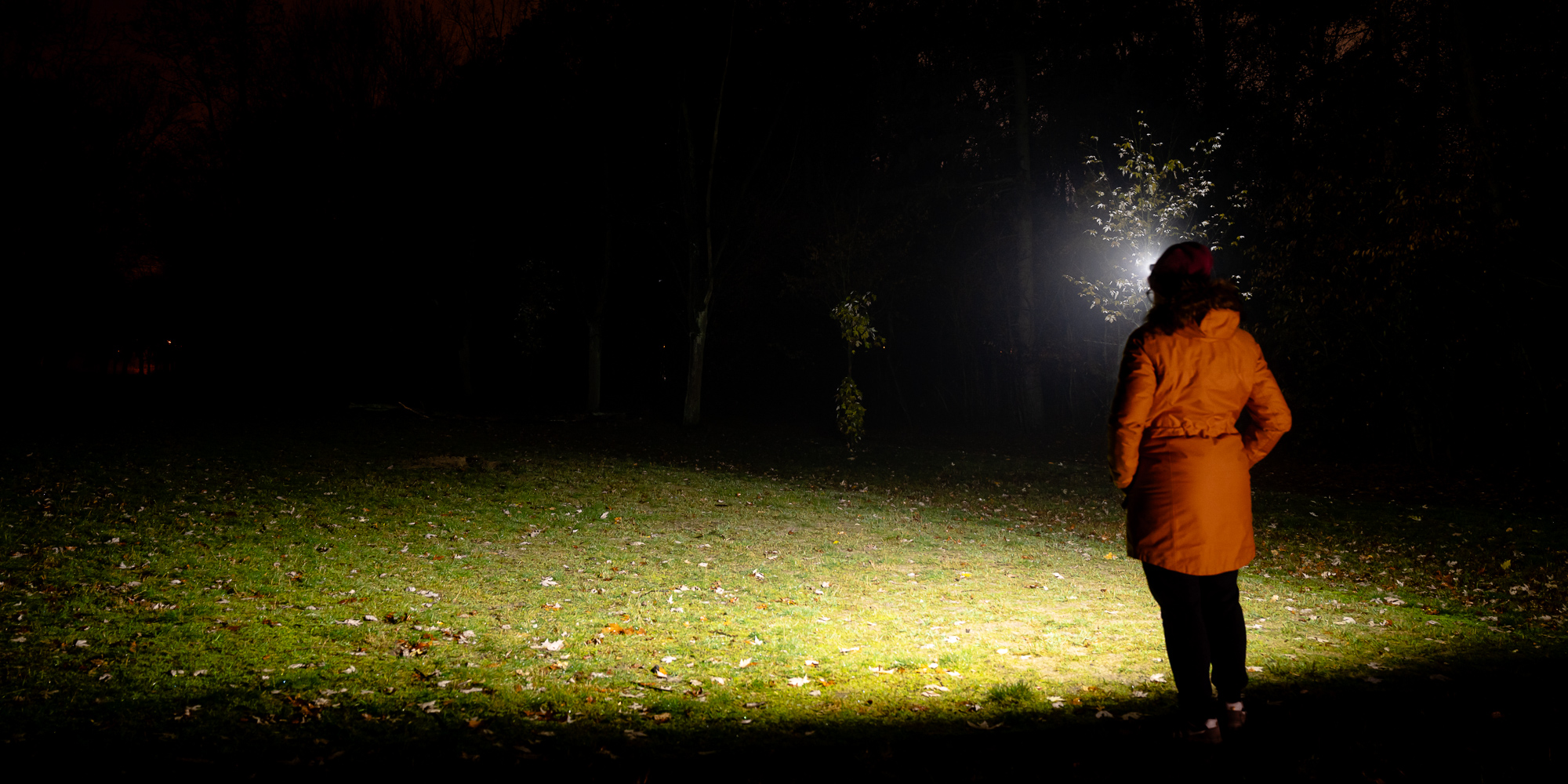 Full freedom of movement
With the adjustable headband, you can install the flashlight on your head and fine-tune the circumference in seconds. This will keep your hands free and the powerful light will always be directed where you need it. Thanks to 3 points of adjustment and the use of special silicone straps, the Newell HL1000COB USB-C headlamp will always stay in place.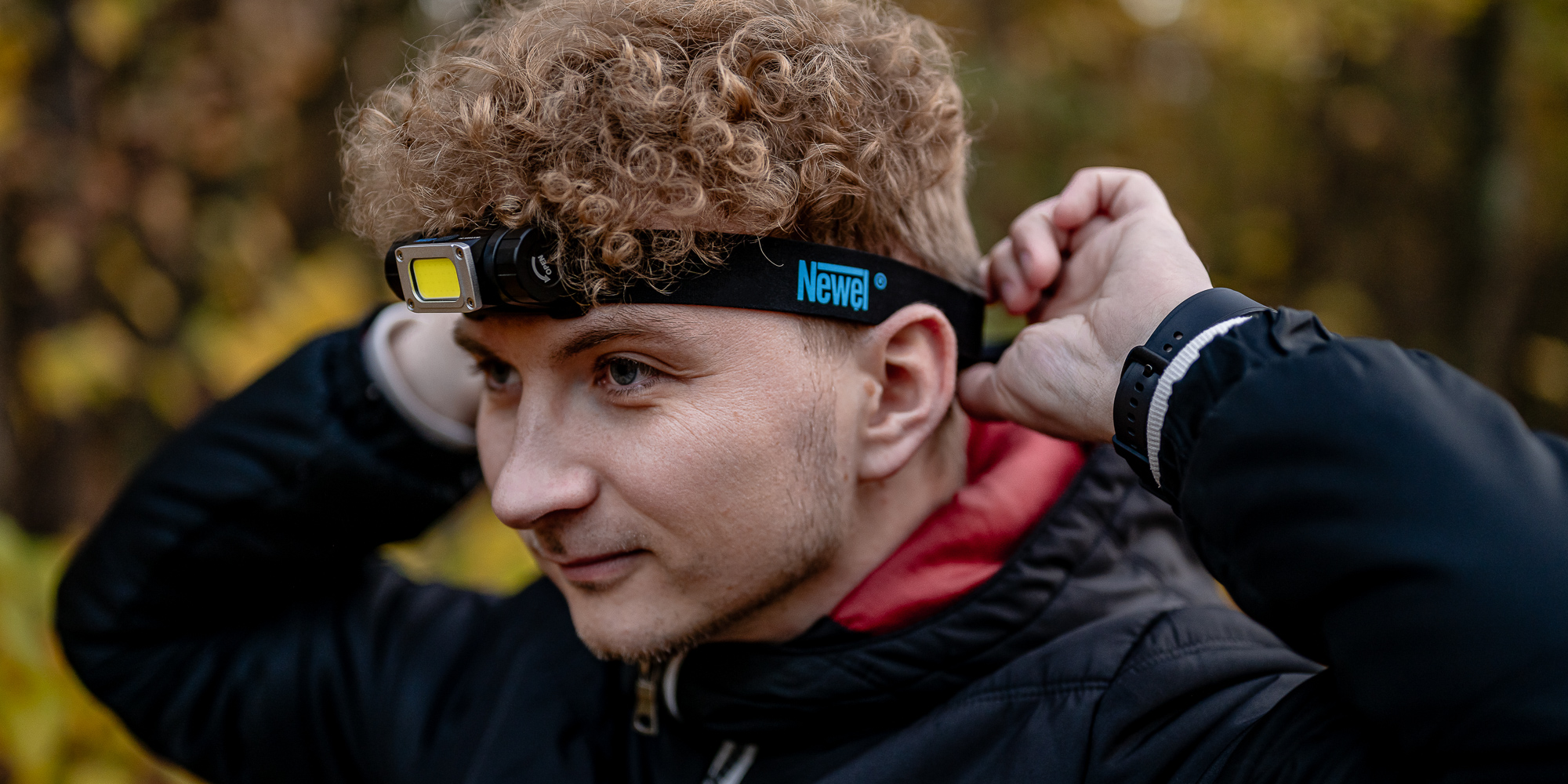 Precise angle adjustment
The Newell HL1000COB USB-C headlamp allows you to direct the light beam exactly as you need it. With a 180º stepped angle adjustment, you have up to 21 different settings to choose from. Don't want to blind hikers who are traversing the trail in the opposite direction? Do you want to precisely direct the light when repairing your car? Or do you care about tracking your every step during a night hike? With this flashlight, one flick of the wrist is all it takes to get the light exactly where you need it to go!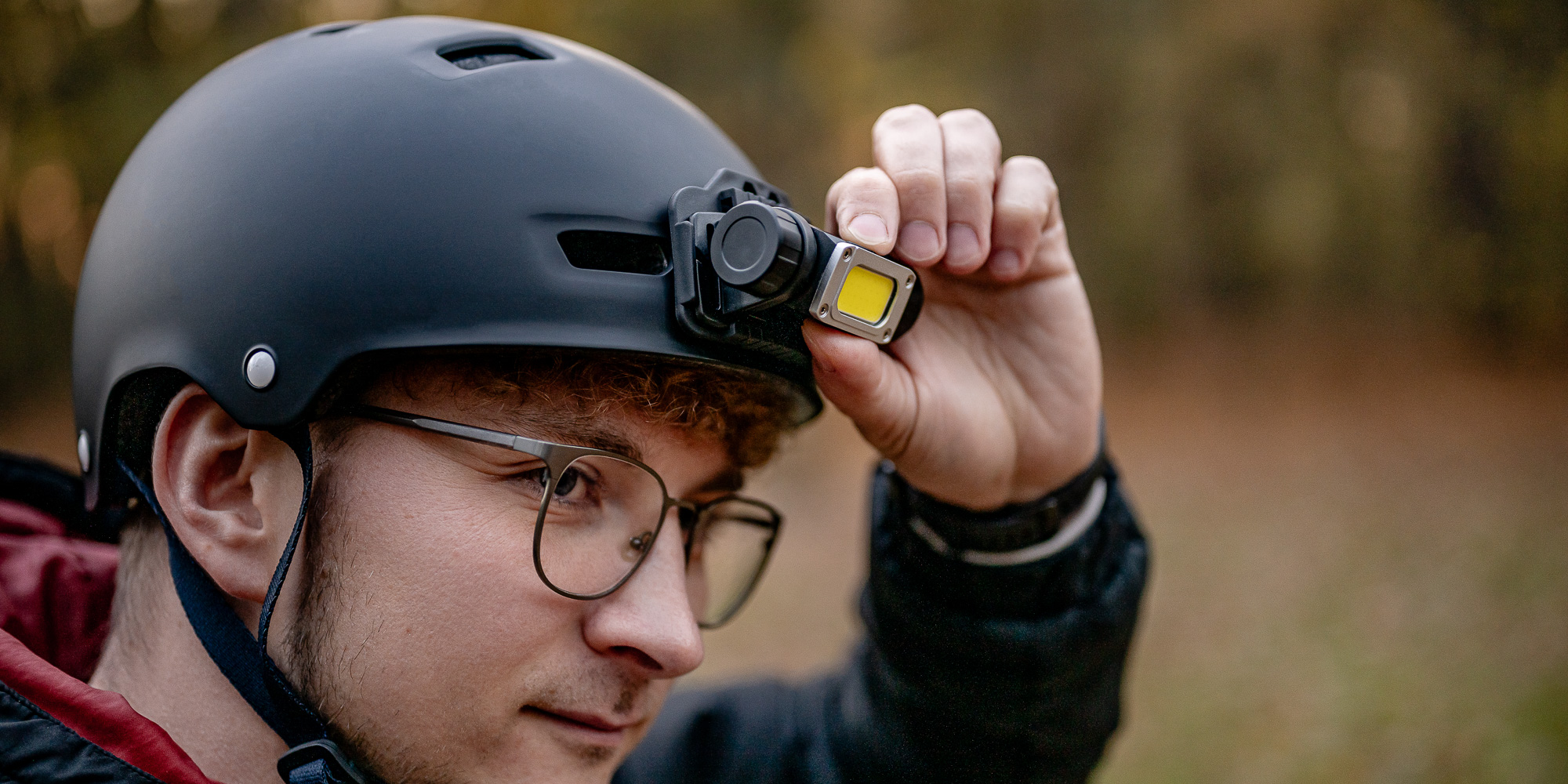 No more accidental switching on
The Newell HL1000COB USB-C tactical flashlight is equipped with a unique "double click," which protects against unintentional activation of the device at inappropriate times. This way, even if you carry it in a stuffed backpack, you don't have to worry about consuming battery power unnecessarily. Every time you want to turn on the flashlight, you need not one, but two quick clicks. This solution will avoid unpleasant surprises during more than one trip.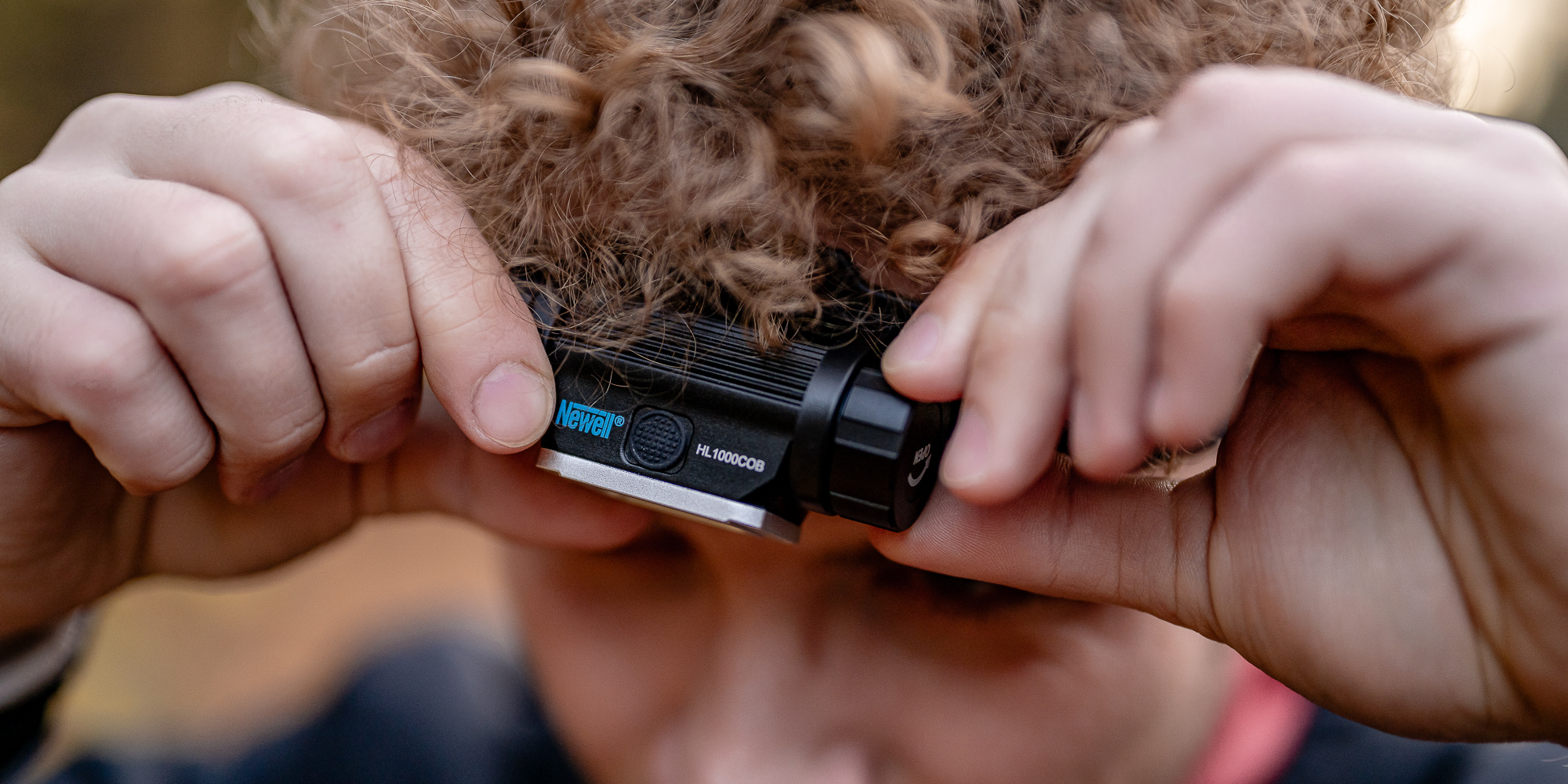 Water, dust and drop resistant
The sturdy metal casing is not the only distinguishing feature that proves that the Newell HL1000COB USB-C headlamp flashlight is built to withstand harsh conditions. IP54 compliance ensures adequate sealing to protect against dust and water splashes from different directions. The flashlight has also successfully passed tests for drops from a height of 2 meters.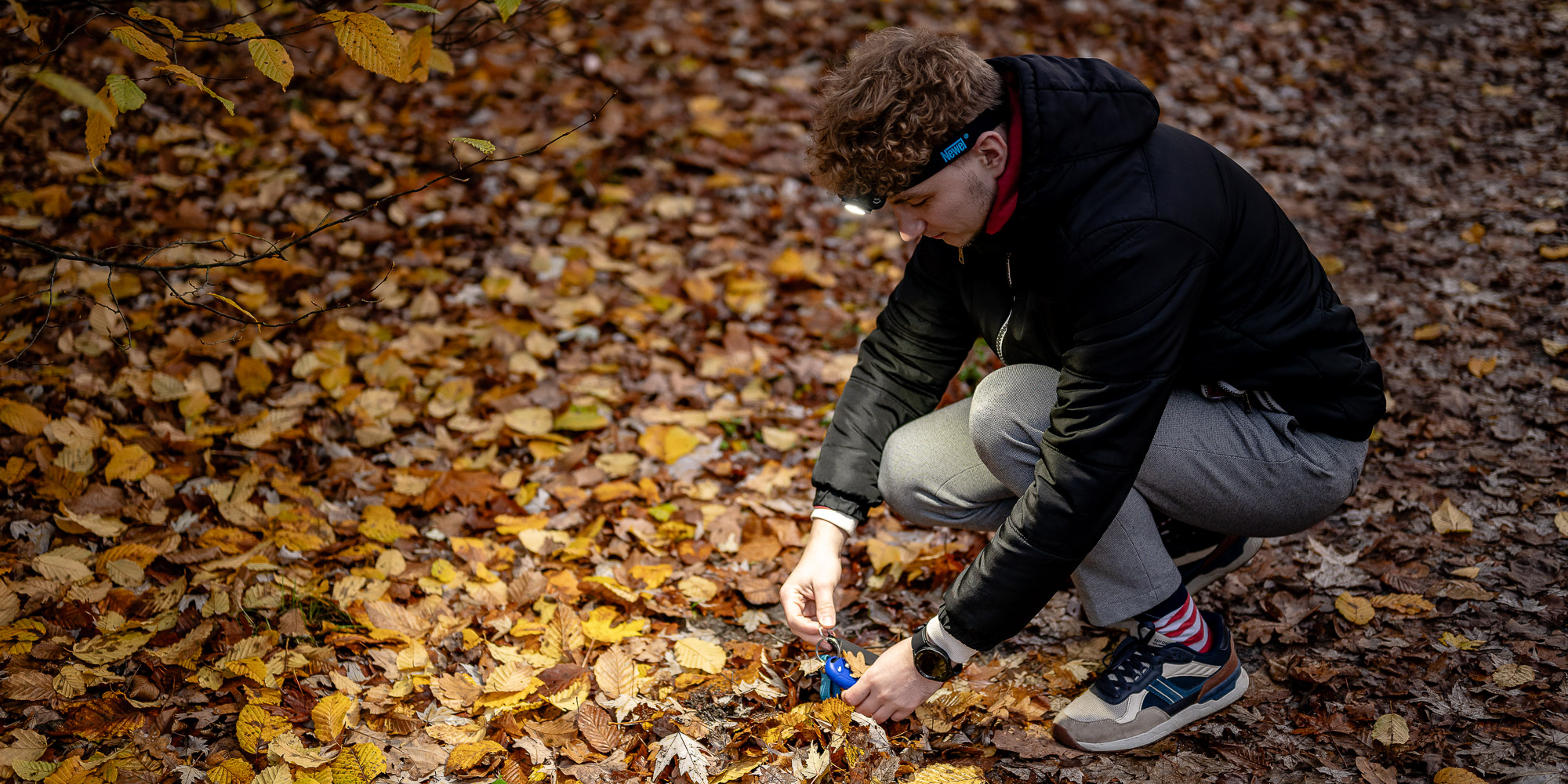 Convenient power supply
The Newell HL1000COB USB-C headlamp offers great flexibility in terms of power supply. The device features a replaceable 18650 battery, an invaluable solution that's great for situations where you don't have access to a power source or don't have time to fully charge via USB-C. With a spare battery on hand, you simply unscrew the battery compartment and replace the cell.
In the package with the Newell HL1000COB USB-C head flashlight you will find 1 18650 battery with a capacity of 2600 mAh.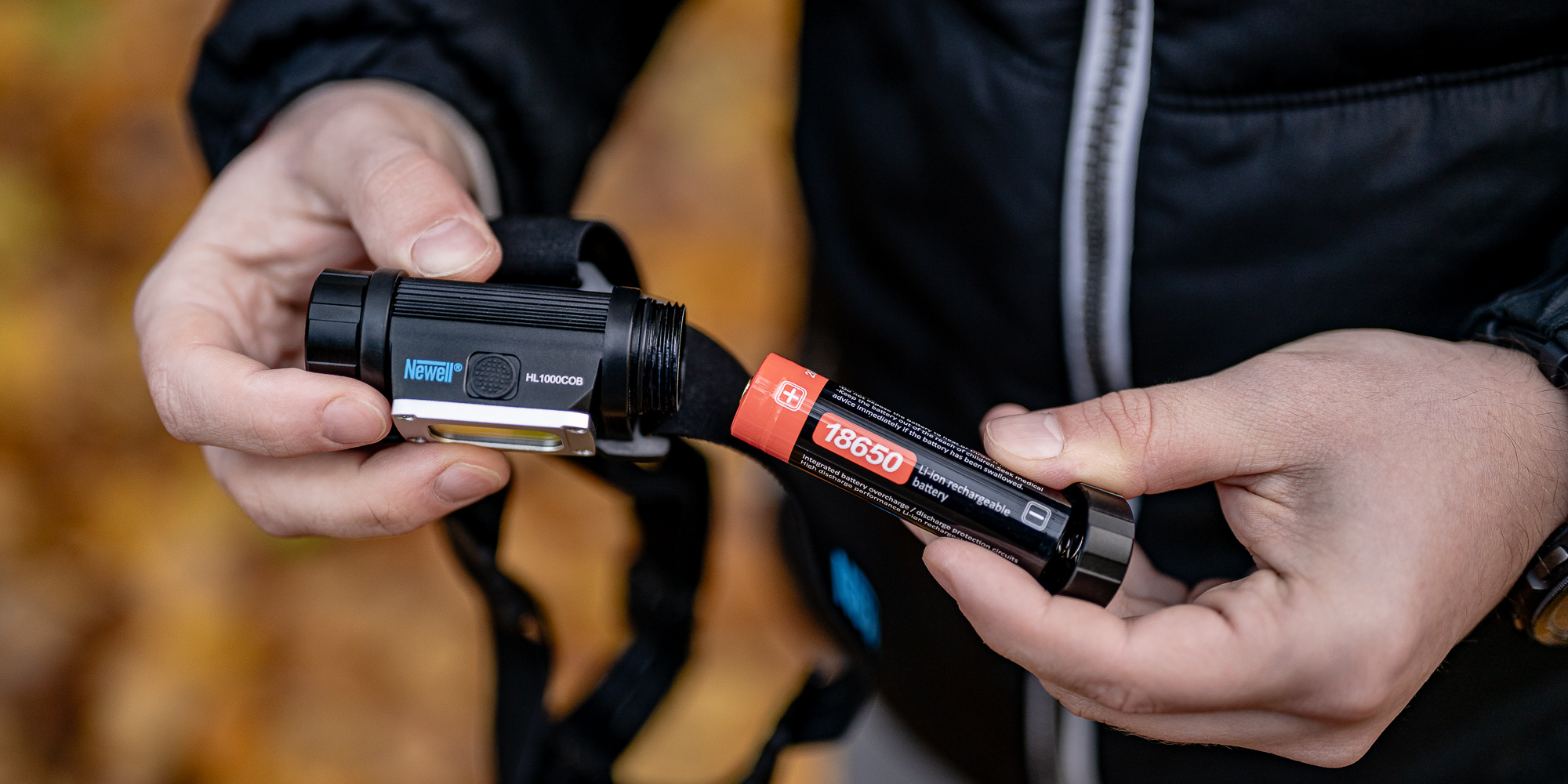 Up to 20 hours of operation
If you're looking for a headlamp that will give you a long runtime, the Newell HL1000COB USB-C is the right choice. Using the maximum power of the device, you can count on 2.5 hours of continuous operation. At the lowest light intensity, this time can be extended up to 20 hours. And when the flashlight discharges, simply plug it into a charger or power bank. Charging time is about 3-4 h.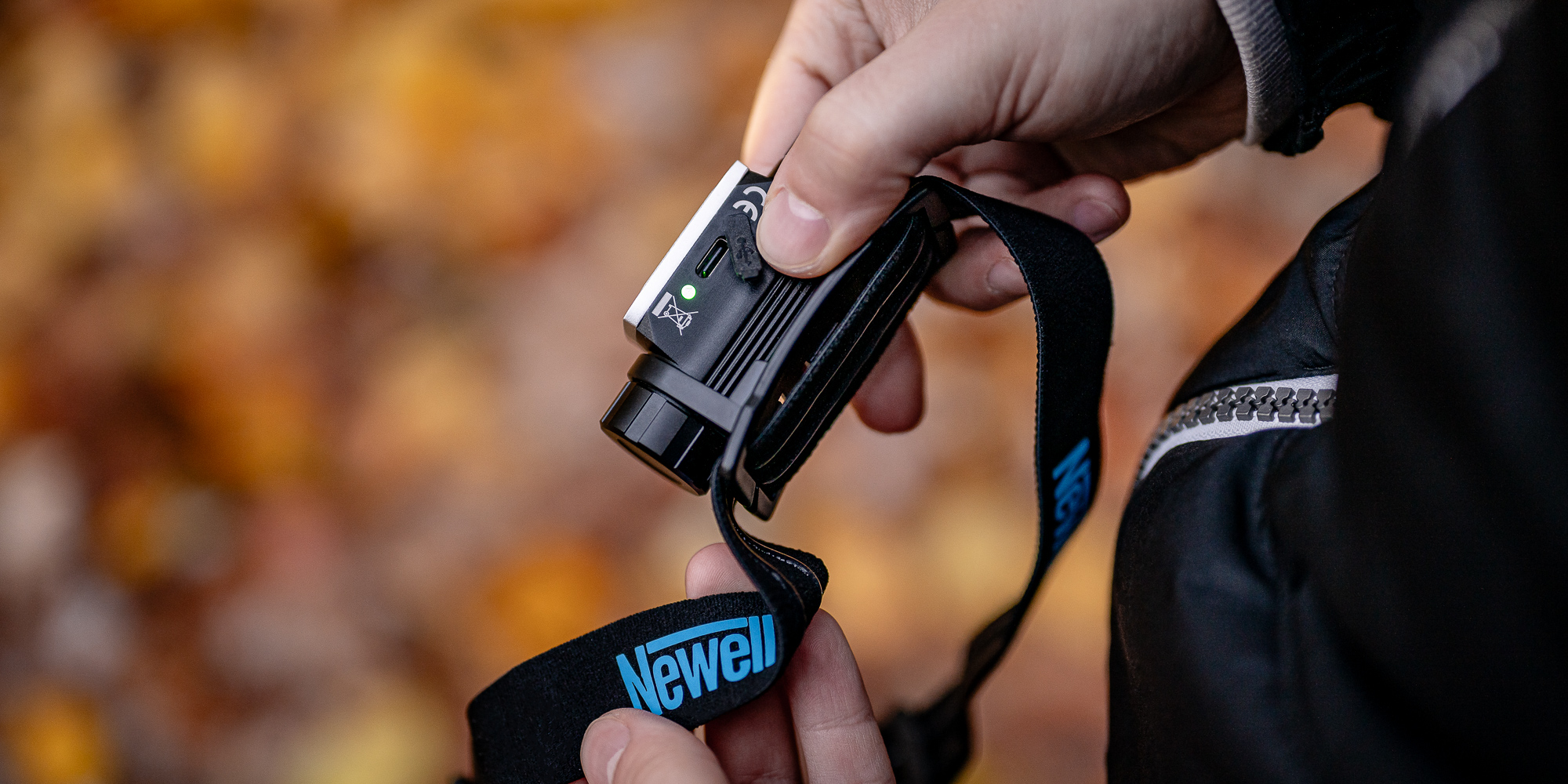 Charge level always under control
When you turn on the flashlight, a special LED indicator located next to the USB-C port will light up with a specific color of light, indicating the battery charge level:
green continuous light – charge level from 100% to 50%,
orange continuous light – charge level from 50% to 20%,
red continuous light – charge level from 20% to 5%,
red flashing diode – charge level from 20% to 1%,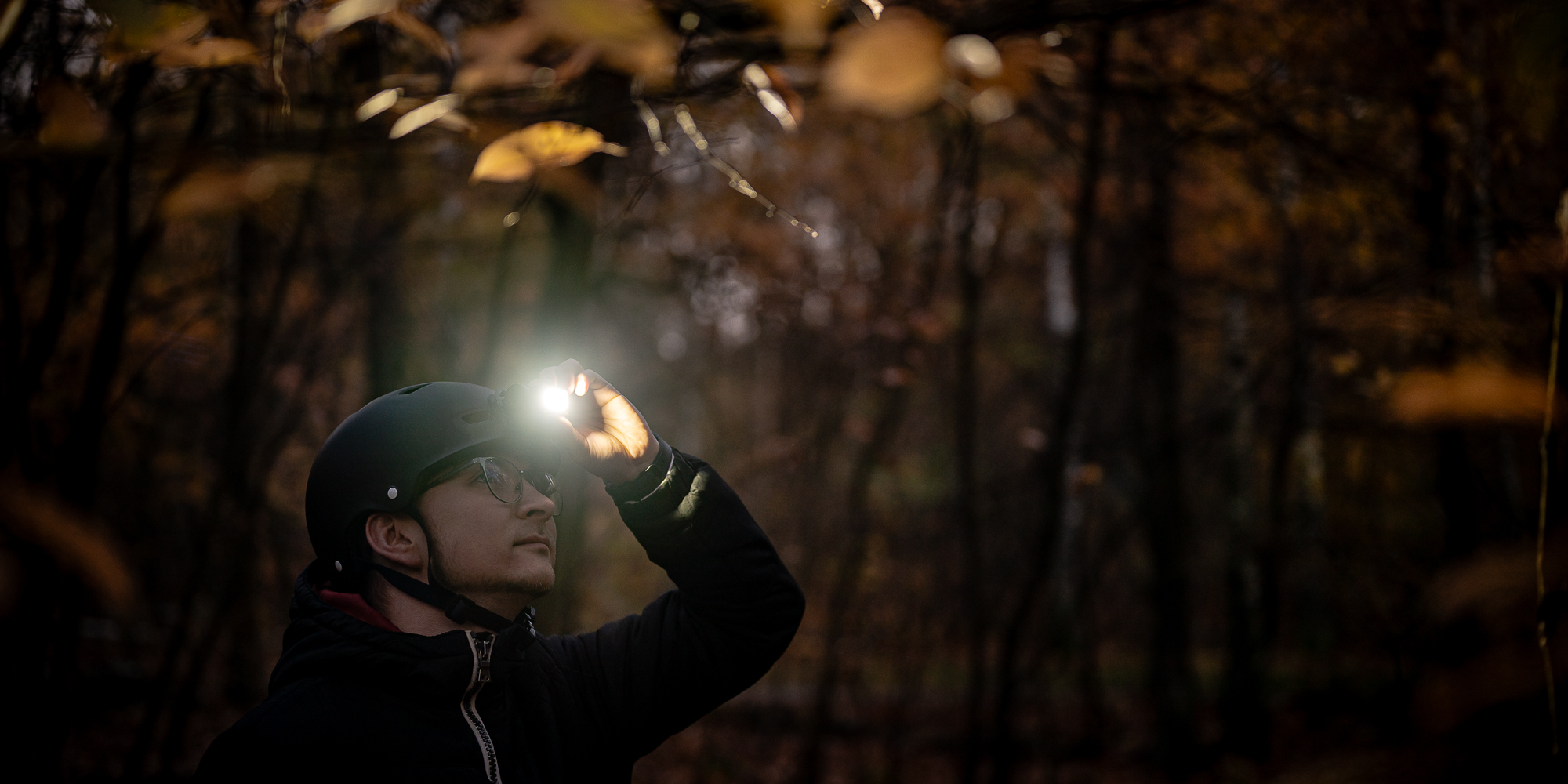 Helmet mount
With a special mount with strong double-sided tape from the renowned 3M brand, you can connect the flashlight to your helmet. Just detach the headband from it and reach for the additional accessory you will find in the kit. This practical solution will provide you with even more freedom of movement wherever you need to wear a helmet on your head to take full care of your safety.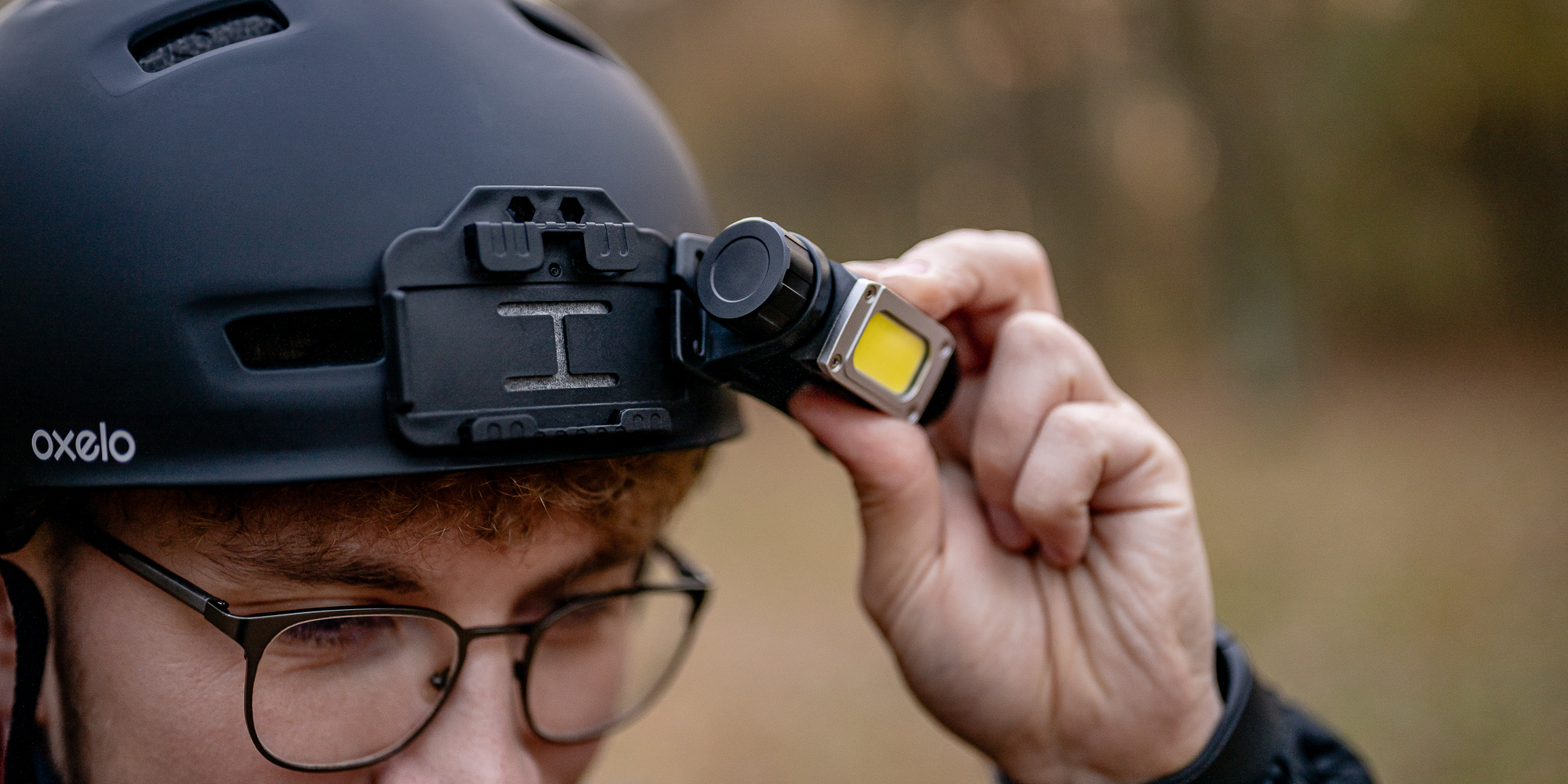 Specification
model: Newell HL1000COB USB-C.
LEDs: COB
luminous flux: 1000 lm.
luminous flux intensity: 350 cd.
light beam range: 37 m.
modes of operation:

max light intensity
medium light intensity
low light intensity

battery: 18650 (2600 mAh, Li-ion).
charge: USB-C (5 V / 1 A)
operating time per charge:

max light intensity – 2.5 h
medium light intensity – 3 h
low light intensity – 20 h

charging time: 3-4 h
tightness standard: IP54
fall resistance: 2m
dimensions: 74 x 43 x 40 mm.
weight: 127 g.
Set contents
Newell HL1000COB USB-C headlamp
head mount
helmet mount
USB-A / USB-C cable