We are pleased to announce the introduction of a new series of rechargeable batteries – with USB C port.
The charger you use every day is left in another backpack? Do you want to reduce the volume of your photographic gear? Or are you looking for a way to charge your batteries with a power bank? This is the device you need! The integrated USB-C port will allow you to become independent of a traditional charger. All you need is one cable, and charging your battery will be as easy as refilling your smartphone.
Main product features
covered by a 40-month manufacturer's warranty
equipped with integrated USB-C port for charging
possible to charge using a USB-C cable connected to, for example, a power bank, computer or smartphone charger
compatible also with traditional battery chargers
LED light to indicate charging in progress or completed
created using lithium-ion technology
capacity minimum 2300 mAh
made using the best quality cells
intelligent protection system that regulates the charging process
protection against overheating, overloading and overcharging
multiple charging and discharging without "memory effect"
unique color to help you find the USB-C port cell more easily in your bag or backpack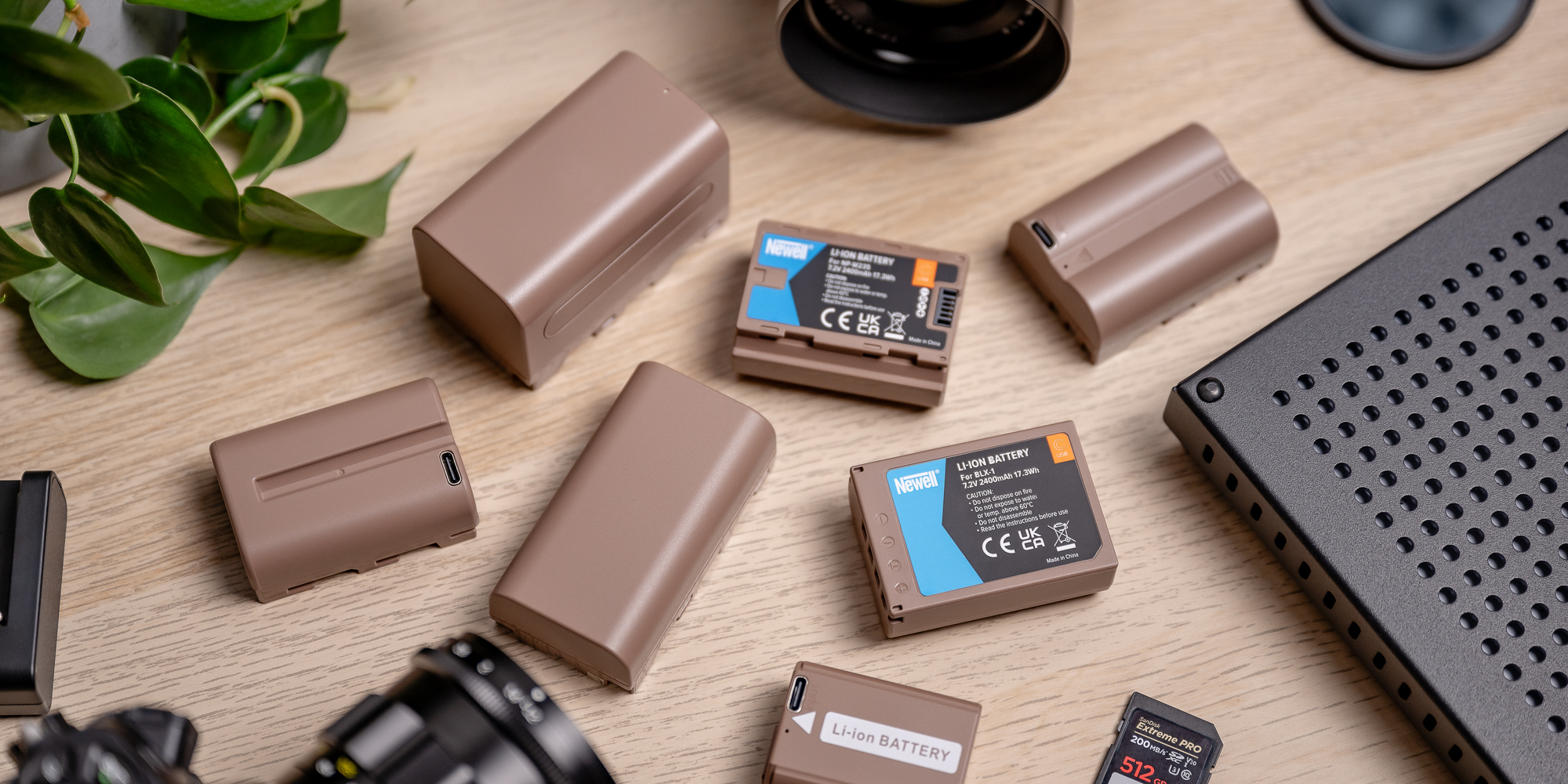 Controlled charging process
Traditional chargers inform you of the charging process with LEDs or messages displayed on the screen. By choosing a Newell battery replacement, you don't have to worry about the cells' replenishment being out of your control. A small LED will light up red when you start charging with the USB-C cable and turn green when the energy reaches its peak level.
Advanced technology
The battery is created using lithium-ion technology. This allows you to charge and discharge it repeatedly. There is also nothing to prevent you from recharging the battery at any time. The advanced technology used by the Newell brand avoids the occurrence of the so-called memory effect, i.e. "remembering" by the device of the shortened time of use.
Protection-and-safety
The batteries use an intelligent protection system based on the IC electronics. It regulates the charging process while ensuring a high level of safety. This guarantees reliability and durability, as well as adequate protection against overheating, overcharging or overloading.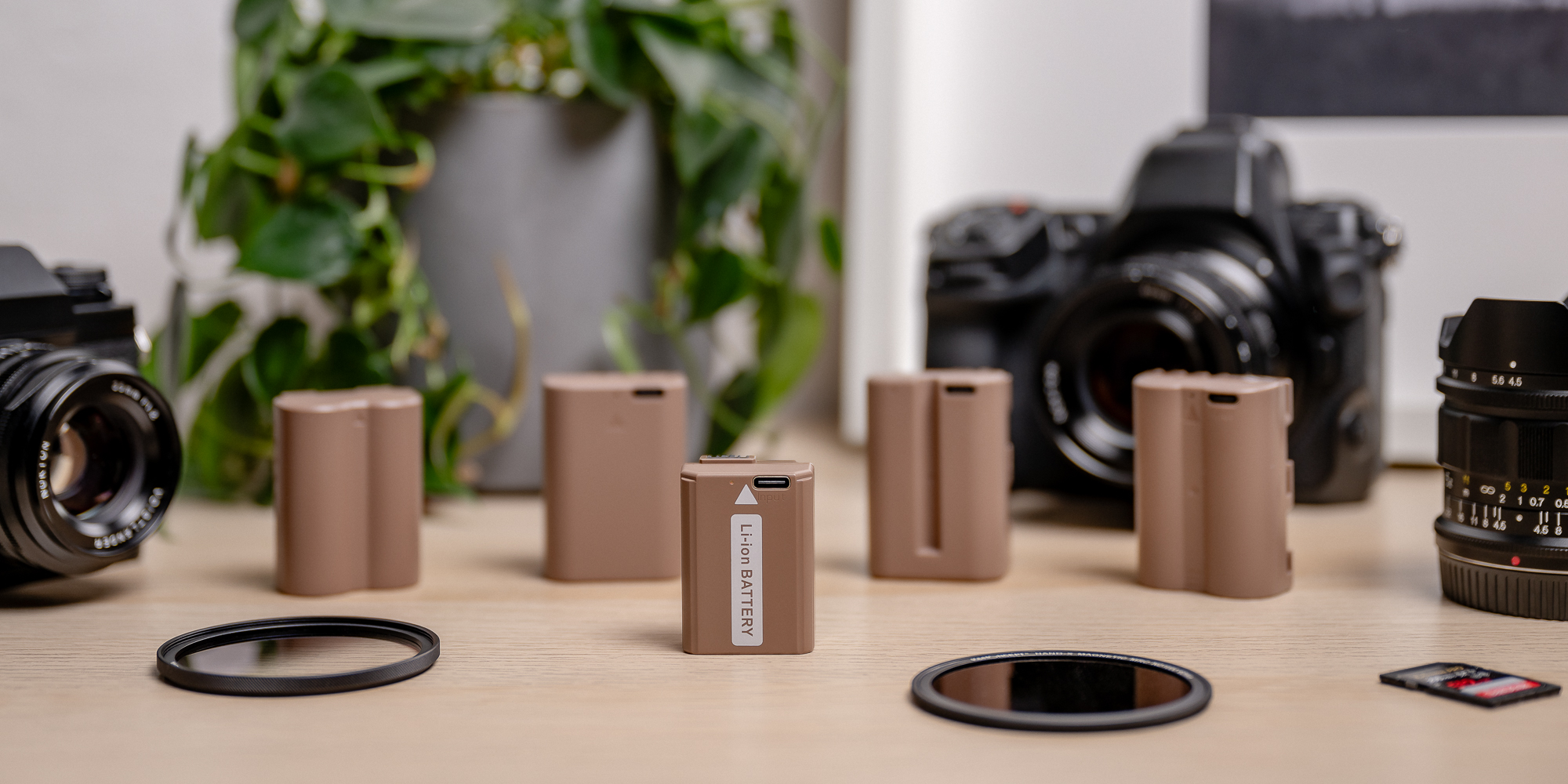 Ideal fit
The best quality cells are used in the production of Newell batteries. As a result, the capacity quoted in milliampere hours is real, which translates into a long operating time. Replacements one hundred percent reproduce the shape of the original batteries. Combined with properly selected plastic, they guarantee a perfect fit for the devices in which they will be placed.
Newell replacement EN-EL15C USB-C battery for Nikon
Compatibility: Nikon: D500, D600, D610, D750, D780, D800, D810, D850, D7000, D7100, D7200, D7500, Z5, Z6, Z7, Z6II, Z7II
Capacity: 2300 mAh
Voltage: 7.2 V
Newell replacement LP-E6NH USB-C battery for Canon
Compatibility: Canon: EOS 5D Mark II, 5D Mark III, 5D Mark IV, 6D, 6D Mark II, 7D, 7D Mark II, 60D, 60Da, 70D, R, Ra, R5, R6
Capacity: 2300 mAh
Voltage: 7.2 V
Newell replacement NP-FZ100 USB-C battery for Sony
Compatibility: Sony A7III, Sony A7RIII, Sony A7RIV, Sony A9, Sony A9II, Sony A6600
Capacity: 2300 mAh
Voltage: 7.2 V
Newell replacement NP-FM500H USB-C for Sony
Compatibility: Sony Alpha: A58, A65, A68, A77, A77 II, A99, A99 II, A100, A200, A300, A350, A450, A500, A550, A560, A580, A700, A850, A900, A77MII
Capacity: 2300 mAh
Voltage: 7.2 V
Newell replacement BLX-1 USB-C for Olympus
Compatibility: Olympus OM System OM-1
Capacity: 2300 mAh
Voltage: 7.2 V
Newell replacement NP-W235 USB-C for Fuji
Compatibility: Fujifilm GFX100S, X-T4, X-H2S
Capacity: 2300 mAh
Voltage: 7.2 V
Newell replacement EN-EL3E USB-C for Nikon
Compatibility: Nikon D50, D70, D80, D90, D100, D200, D300, D300s, D700
Capacity: 2300 mAh
Voltage: 7.4 V
Newell replacement NP-F570 USB-C for Sony
Compatibility: Devices compatible with NP-F570 batteries
Capacity: 3500 mAh
Voltage: 7.2 V
Newell replacement NP-F770 USB-C for Sony
Compatibility: Devices compatible with NP-F570 batteries
Capacity: 7000 mAh
Voltage: 7.2 V